Ch. Tumomak Nirokii Safi Kianga, JC, Can CDX, AM CD, RN
Date of Birth: May 11th, 2004.
Hips OFA EXCELLENT
Thyroid OFA Normal.
Sire: Am/Can/Fin Ch. Ikimba Tumomak Sheikh, ROM, CGC, TDI, ET, TT
Dam: Am DC, Can Ch. Shadyridge Numa's Paji, FCh, SC, CGC, TDI, ET
Safi is just under 24" tall, and weighs 60lbs... But there is nothing "small" about her... Safi has participated in conformation, obedience, lure coursing, agility, and Rally-O.
PEDIGREE:
CAN CH. Tumomak Nirokii Safi Kianga AM/CAN CD, JC

AM/CAN/FIN CH. Ikimba Tumomak Sheikh

AUS CH. Rijstone Diesel N Dust

FIN CH. Aslan's Dolly of Ikimba

DC Shadyridge Numa's Paji SC

Ikimba Shadyridge Numa

Shadyridge Wenzi's Puzika
PHOTOS OF SAFI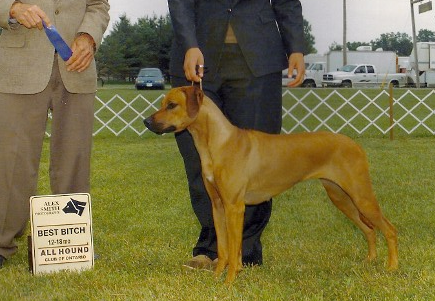 Safi going Best Bitch in the 12-18 month class.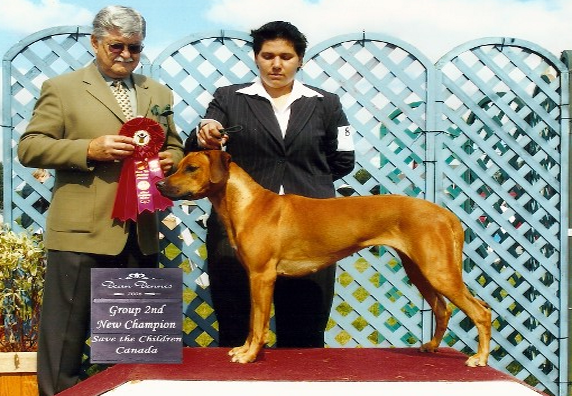 Safi finishing her Candadian championship with a Group 2 placement.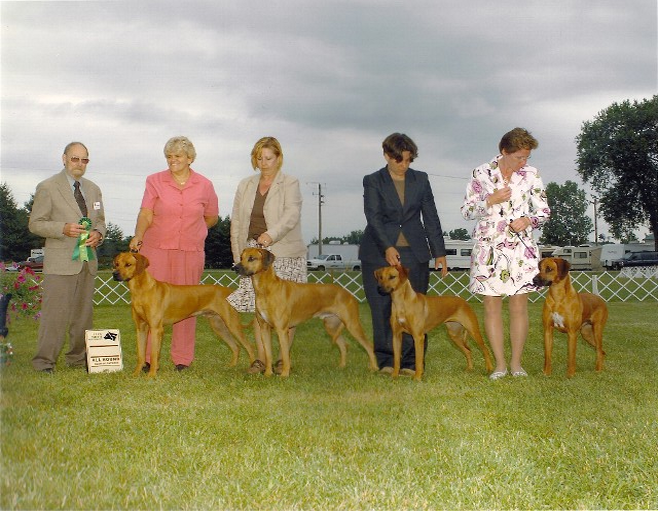 Safi and her siblings: (from left to right: SimbaMoyo, Chaminuka, Safi, Cayman)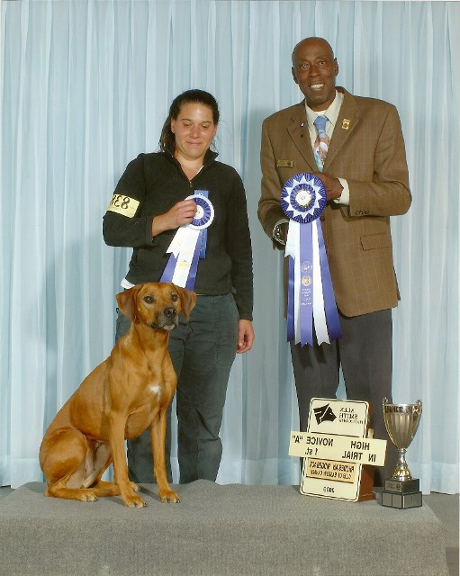 Safi going first in her class and HIT at the Rhodesian Ridgeback specialty in London, in 2009, under judge Michael Calhoun.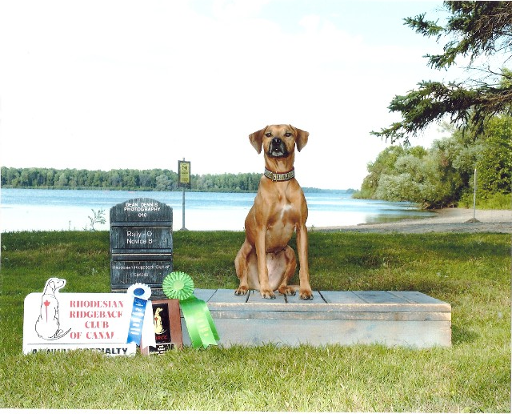 Safi earning her first Rally Novice leg at the RRCC specialty show in Long-Sault, ON in August 2010.